Remember the Forgotten Jihadist Beheader
The Supreme Court's October 1, 2018 rejection of Nolen's final death penalty appeal went unremarked upon by any news media and so, partly as a result, even I missed it. But the Nolen case is very much worth remembering along with all religiously motivated attacks that occur on U.S. soil, if not just for the victims and their survivors but for lessons that can and must be learned
Rather than to charge this attack under federal terrorism statutes and ascribe a religious motive to it, President Obama's U.S. Department of Justice let the local district attorney charge Nolen under state murder statues (and as an assault and battery against survivor Traci Johnson). The whole disgusting affair was quickly forgotten by the rest of the nation, government and all but those involved and some locals.
But make no mistake; This was a jihadist attack on American soil, motivated by interpretations of the Quran that are commonly preached in Wahabi mosques and cited by killers across the globe.
The Obama administration decided not to involve itself in a prosecution under federal terrorism statutes, even though Nolen, a prison convert to Islam, had filled his Facebook page with hideous ISIS propaganda and openly praised the death cult's rise to global prominence through constant blood-letting. Nolen had just been suspended after co-workers rejected his Islamist proselytizing and demands for religious accommodations at the company, Vaughan Foods. This gave those already predisposed to downplay Islamist motivations for attacks the excuse needed to suggest workplace violence and mental illness was somehow at play, instead.
Taped police interviews of Nolen and other evidence showed Nolen was motivated by Quranic scripture and the very same well-worn extremist ideology we have seen cited for attacks across the globe, to include the 9/11 attacks. Nolen has proven unrepentant.
On September 29, 2017, a jury rejected defense arguments that Nolen was insane after hearing the evidence.
Right after the attack, for instance, police asked a very calm and collected Nolen if anyone told him to behead unbelievers. He responded that the Qur'an gave him the idea. (Qur'an 47:4 states that "When you meet the unbelievers, strike their necks.) Nolen answered: "Uh, no. I read the Qur'an. Like I say, the Qur'an is easy to understand. No one guides me but Allah."
When asked why he beheaded Hufford, he answered: "I just feel like…I did what I needed to do. What Allah says in the Qur'an to do. Oppressors don't need to be here. You know the Muslim is somebody who submits their will to Allah…Whatever he wants done, that's what we do…And you know he wants us to get the oppressors out of this place."
When asked if he regretted murdering Hufford, Nolen answered: "There wasn't nothing but a trial for me. I passed it because, like I said, I felt oppressed. I knew for sure that, if I was to die right then, I was going to heaven." He added: "I feel, you know, you know what I'm saying, if I was to die in five or 10 minutes, I'm going to heaven. That's all that matters to me."
Nolen also confirmed that he screamed "Allahu akbar" as he beheaded Hufford.
After reading the foregoing, is there anyone who can't figure out why the Islamic jihadists are winning, and we are unable to wage the ideological war that we must if we are going to stop Islamic stealth jihad in the United States. When it is impossible to identify the enemy by the name they call themselves — "Islamic jihadists" — and quote from their scripture that is a massive declaration of war against all non-Muslim believers without being called "Islamophobe," stopping the murderous scourge of Islamic jihad is absolutely impossible.
Quran (3:56) – "As to those who reject faith, I will punish them with terrible agony in this world and in the Hereafter, nor will they have anyone to help."
Quran (5:33) – "The punishment of those who wage war against Allah and His messenger and strive to make mischief in the land is only this, that they should be murdered or crucified or their hands and their feet should be cut off on opposite sides or they should be imprisoned; this shall be as a disgrace for them in this world, and in the hereafter they shall have a grievous chastisement"
Quran (8:39) – "And fight with them until there is no more fitna (disorder, unbelief) and religion is all for Allah"
Quran (8:67) – "It is not for a Prophet that he should have prisoners of war until he had made a great slaughter in the land…"
Quran (8:65) – "O Prophet, exhort the believers to fight…"
Quran (9:5) – "So when the sacred months have passed away, then slay the idolaters wherever you find them, and take them captive and besiege them and lie in wait for them in every ambush, then if they repent and keep up prayer and pay the poor-rate, leave their way free to them."
Quran (9:29) – "Fight those who believe not in Allah nor the Last Day, nor hold that forbidden which hath been forbidden by Allah and His Messenger (follow Sharia law), nor acknowledge the religion of Truth, (even if they are) of the People of the Book, until they pay the Jizya with willing submission, and feel themselves subdued."
Quran (9:73) – "O Prophet! strive hard against the unbelievers and the hypocrites and be unyielding to them; and their abode is hell, and evil is the destination."
Quran (9:111) – "Allah hath purchased of the believers their persons and their goods; for theirs (in return) is the garden (of Paradise): they fight in His cause, and slay and are slain: a promise binding on Him in truth, through the Law, the Gospel, and the Quran: and who is more faithful to his covenant than Allah? then rejoice in the bargain which ye have concluded: that is the achievement supreme."
Quran (48:29) – "Muhammad is the messenger of Allah. And those with him are hard (ruthless) against the disbelievers and merciful among themselves"
Sahih Bukhari (52:220) – Allah's Apostle said… 'I have been made victorious with terror'
Sahih Muslim (1:30) – "The Messenger of Allah said: I have been commanded to fight against people so long as they do not declare that there is no god but Allah."
Sahih Bukhari (52:73)– "Allah's Apostle said, 'Know that Paradise is under the shades of swords'."
Tabari 9:69"Killing Unbelievers is a small matter to us" The words of Muhammad, prophet of Islam.
Ibn Ishaq/Hisham 992: – "Fight everyone in the way of Allah and kill those who disbelieve in Allah."
Is there anyone with-a-doubt about what is the "core purpose/organizing principle" of Islam?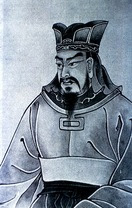 "If you know the enemy and know yourself, you need not fear the result of a hundred battles. If you know yourself but not the enemy, for every victory gained you will also suffer a defeat. If you know neither the enemy nor yourself, you will succumb in every battle."
― Sun Tzu, The Art of War
---
Related Articles

Moderate Islam Vs. Radical Jihadist Islam by Col. Tom Snodgrass (Ret.) – February 9, 2015 – Much Is Made Of The Claim That The Vast Majority Of Moslems Practice A "Moderate Islam" And That "Radical Islam" Has Nothing To Do
MS-13 Gang Members and Jihadists Let in Over the Border as Children By Right Side News – July 7, 2014 – Not all of the tens of thousands of border rushers flooding the U.S. sleep with teddy bears; not many of them would…
A Man With A Gun Stopped The Oklahoma Beheader From Murdering Another Woman By Right Side News -September 30, 2014 – If a man with a gun had not been there and had not shot 30-year-old Alton Alexander Nolen, he would have finished his attack on his second female victim. And after that, Nolen would have probably kept beheading people for as long as he could before the authorities arrived.